Building Information
Thank you for considering building at Mannum Waters
We are committed to principles, which will assist in maintaining a high standard of community living, visual amenity and urban design. The Land Owner's Charter identifies these principles. It provides protection for your investment and gives you an assurance for the future.
Frequently Asked Questions
---
Question: Can I choose my own builder?
Answer: Yes, you certainly can. Currently, there are a range of quality builders at Mannum Waters, including, Statesman Homes, Rivergum Homes, Hickinbotham Homes,Kookaburra Homes, GJ Gardner Homes, JAC Homes, Sarah Homes, World Concept Homes and Distinctive Homes.
---
Question: Are there any special building rules applicable to Mannum Waters?
Answer: Mannum Waters has it's own Land Owners Charter and Building Encumbrance designed to enhance the type of buildings that are constructed.
---
Question: I'm interested in a waterfront block. What does the building line and easement line mean on the block plans?
Answer: The building line shows the maximum limit of how close you can build to the water. It's around 19m from the water's edge. This is in place to protect the natural environment. The easement line is a 15m long section of land that extends 10m into the water, so that you own a portion of land that's covered with water. This allows you to construct a jetty or pontoon on your own land and provides you with private ownership over this section of water.
---
Question: Are the blocks fully serviced?
Answer: Yes, all blocks have mains water, mains sewer, underground power and NBN high speed internet.
---
Land Owners Charter
Click here to access the Land Owners Charter (PDF)
Click here to access the Building Encumbrance (PDF)
Click here to access the Building Encumbrance Checklist (PDF)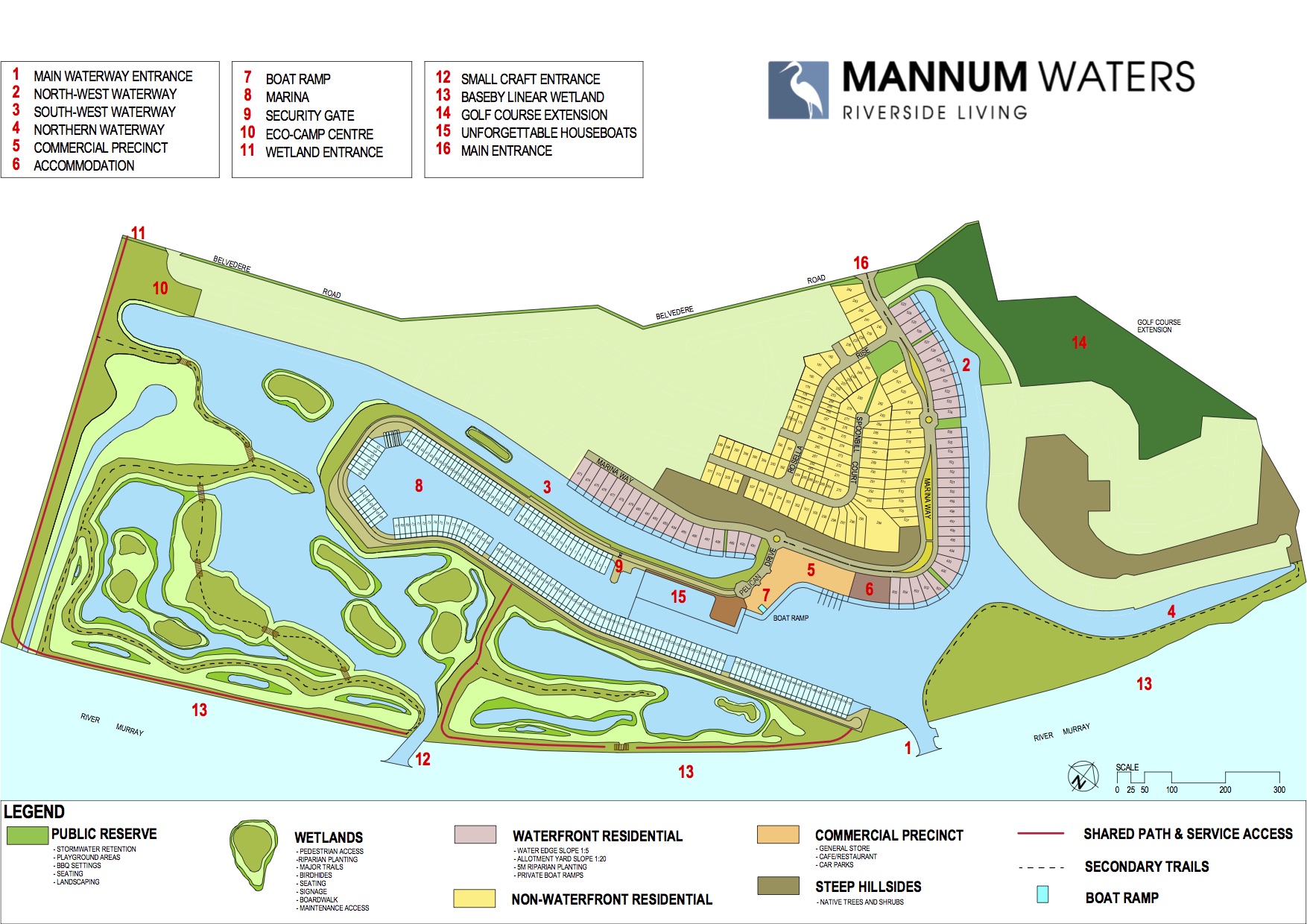 Images from the early stages